2020 National Christmas Tree Lighting Ceremony
Watch the 2020 Ceremony
The 2020 Performers
Colton Dixon
Read More Colton Dixon became a household name in 2012 when he was voted a fan favorite and made it to the top seven on Season 11 of Fox's American Idol. Dixon's 2013 debut, A Messenger, set the record for biggest first-week sales by a new solo Christian act. Dixon is also a Steinway & Sons artist and his Anchor included "More of You," as well as "Through All of It." In 2015, Anchor was honored with the Dove Award for Rock/Contemporary Album of the Year. Dixon received K-LOVE Fan Award nominations for Male Artist of the Year in 2014 and 2015, followed by the release of his third studio album Identity, which included "All That Matters," whose video was premiered by PEOPLE magazine.
Dixon's Atlantic Records / Hear It Loud debut, "Miracles," was released January 24th and was penned by Dixon, Michael Jade, and the late busbee [P!nk, Kelly Clarkson, Jon Bellion, Gwen Stefani, etc]. The track hit No.1 on the Billboard Hot AC / CHR chart and is a powerful conclusion to a longstanding collaboration with busbee, their partnership dating back to Dixon's first No.1 single "You Are." In fall 2020 Dixon released a new version of "Let It Snow" as Dixon and wife Annie prepare to celebrate their first Christmas with their newborn twins.
Jillian Edwards
Read More For more than a decade, Jillian Edwards has consistently written and recorded music through the lens of faith, even when she's crafting songs about love and relationships or writing songs for film and television. The latter has seen Edwards' songs featured in television episodes of Nashville, Pretty Little Liars and Grey's Anatomy, and on commercials for Citibank among other high-profile brands. A collaboration with EDM DJ Thomas Gold resulted in a surprise hit for the singer/songwriter with "Magic," on which she is credited as co-writer and featured vocalist. Her 2014 album Daydream topped iTunes' Singer/Songwriter chart and topped to No. 6 on Billboard's New Artist chart. 2016's Covers putt her creative stamp on ten reimagined versions of favorite songs written by other artists. In 2020 she released her Meadow, where she once again wears her heart on her sleeve creating a project that is ready-made for rest, solitude, and comfort.
Leaving Austin
Read More Hailing from a small farming town of Visalia, CA, and now Nashville residents, Leaving Austin is forging a path in country music that's solely their own. Comprised of Austin Machado, Davis Forney and Michael Stevens, the trio's smooth vocals and distinctive songwriting have definitely made them a sought-after band in Nashville, regularly writing and recording with some of Nashville's finest writers/producers. The band has amassed over 10 million streams and released their Southern Gold EP in 2019 after signing a worldwide co-publishing deal under a partnership agreement with Sea Gayle Music and BMG Nashville. The EP featured "Nothing but You," which has garnered over four million streams.
Passion
Read More A movement founded by Louie and Shelley Giglio in 1995, Passion has ushered in the writing, recording, and leading of some of the most recognizable and unforgettable worship anthems of this generation and is currently helmed by Kristian Stanfill, Brett Younker, and Melodie Malone. Chris Tomlin, Matt Redman, Crowder, Christy Nockels and more have also lent their voices alongside Passion throughout the years. With more than two million units sold and a multitude of chart-topping singles such as "Build My Life," "How Great Is Our God" and "10,000 Reasons (Bless the Lord)," listeners across the world continue to be impacted by the music of Passion. This year Passion released their first ever Christmas album, Hope Has a Name, featuring five original songs and two classics.
The Sea Chanters
Read More The Navy Band Sea Chanters is the U.S. Navy's official chorus. The ensemble performs a variety of music ranging from traditional choral music, including sea chanteys and patriotic fare, to opera, Broadway and contemporary music. The Sea Chanters chorus is frequently found at the center of our most important national events. At home in Washington, they perform for the president, vice president and numerous congressional, military and foreign dignitaries.
Jerrod Niemann
Read More After nearly a decade as a major label artist, Jerrod Niemann is embarking on a journey of his own with his Lost & Found project. For the first time in two years, Niemann is releasing brand-new music – starting with "Tequila Kisses," "Ghost Rider," "The Blame" and "It Won't Be Me"– all following his patriotic anthem, "Old Glory" (2018) + latest album, This Ride (2017). Throughout his career, Niemann has racked up multiple accolades, from his platinum #1 smash "Lover, Lover" and GOLD-certified "What Do You Want" off his critically acclaimed debut, Judge Jerrod & The Hung Jury, to his platinum hit "Drink to That All Night" – a multi-week #1 from the 2014 album High Noon. With ACM, CMA, and CMT Award nominations under his belt and headlining and touring stints with Country's hottest acts, Niemann continues to make his creative mark, while offering a sincere nod to the legends before him.
Kellie Pickler
Read More Kellie Pickler released her debut album Small Town Girl in 2006, which has gone on to sell more than 900,000 copies worldwide, and her self-titled record produced her first Top 10 hit "Best Days of Your Life." Pickler released her third studio album 100 Proof in 2011 to critical acclaim, named the No. 1 Country Album of The Year by Rolling Stone and listed on the "Best of 2012" list by The Washington Post. Pickler released The Woman I Am in 2013 and won ABC's "Dancing with the Stars" that same year. The multi-talented star landed a co-hosting opportunity on the daytime talk show "Pickler & Ben," which received multiple Emmy nominations. Pickler starred in Hallmark Channel's highest-rated and most-watched movie of 2018, "Christmas at Graceland." Pickler reprised the role in the sequel "Wedding at Graceland," and her third film "The Mistletoe Secret" premiered in November 2019.
Lynda Randle and Michael Tait
Read More Singer/songwriter, author, speaker and television personality Lynda Randle is one of Christian music's most distinct voices. A familiar face at Gaither Homecoming events and on Homecoming videos through the years, her signature song, "God on the Mountain," is the most popular video on the GaitherTV YouTube Channel with over 43 million views. Randle has shared the stage with such musical legends as Andraé Crouch and Gladys Knight, among others, and she is the creator and host of the popular "A Woman After God's Own Heart" conference. The event ministers to women from all walks of life each year through a unique combination of music, dance, teaching, prayer and humor. Her latest recording, White Christmas, released this fall.
Michael Tait was a founding member of Christian music's iconic trio, dc Talk, in 1987. Over the course of 13 years, the group recorded five albums; earned four Grammy Awards; and garnered 16 Dove Awards. In 2009, Michael joined another iconic band, the Newsboys, and he has continued to serve as their lead vocalist and frontman for more than a decade. One of the most influential bands in Christian music history, GRAMMY®-nominated, Platinum®-selling Newsboys have sold more than 10 million units, amassed eight Gold® certifications, 33 #1 radio hits, four GRAMMY® nominations, two American Music Award nominations and multiple Dove Awards. Since their formation in Australia three decades ago, Newsboys have released 24 recordings and their signature songs include "We Believe," "He Reigns," "Miracles," "Born Again" and the Platinum®-certified megahit, "God's Not Dead.
NPS Arrowhead Jazz Band
Read More The Arrowhead Jazz Band is comprised of National Park Service Park Rangers from New Orleans Jazz National Historical Park, often joined by special guest musicians from New Orleans. The current lineup includes Marine Corps and Navy military band veterans Jon Beebe on piano/trumpet, James Barry on alto saxophone, and Matt Hampsey on guitar/banjo. The Arrowhead Jazz Band collaborates with local and international musicians to interpret the history of jazz music through demonstrations, workshops, educational performances, and concerts for festivals and other special events. The band toured many National Parks during the 2016 Centennial celebration and has produced six albums ranging from "Songs for Junior Rangers" to a collection of original compositions that combine jazz and storytelling for a celebration of New Orleans' tricentennial.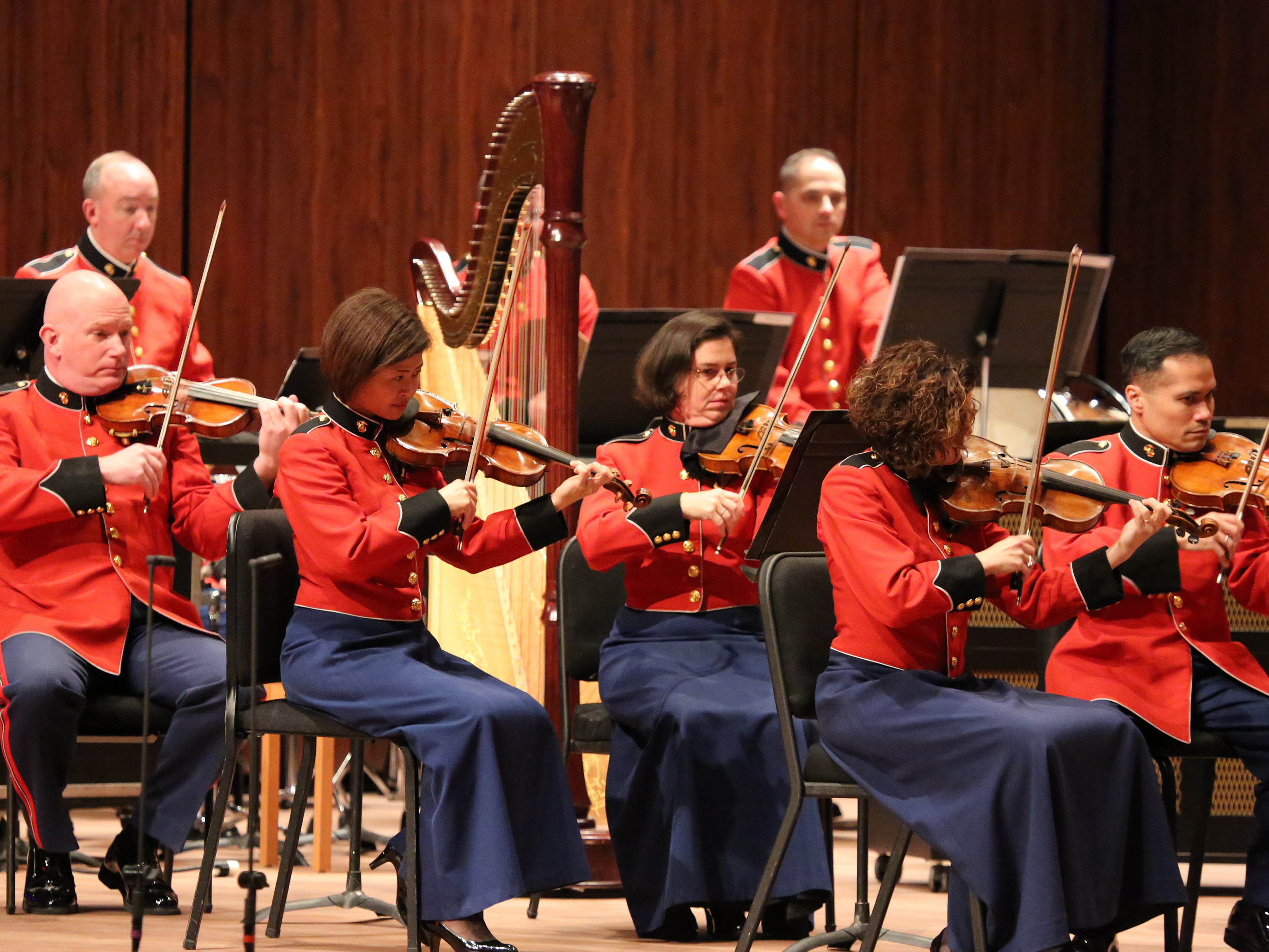 "The President's Own" United States Marine Band
Read More "The President's Own" United States Marine Band's mission is to perform for the President of the United States and the Commandant of the Marine Corps. Founded in 1798 by an Act of Congress, the Marine Band is America's oldest continuously active professional musical organization. Today, "The President's Own" is celebrated for its role at the White House and its dynamic public performances, which total more than 500 annually.
Jillian Cardarelli
Read More Jillian Cardarelli, originally from a small town in Massachusetts, is forging her own path in country music with her stunning vocals, captivating songwriting and girl next door quality. Rolling Stone ranked Jillian at the top of their list of 10 New Country Artists You Need to Know. Her latest single, "Strong," co-written with actor/artist Charles Esten (Nashville on ABC / Outer Banks on Netflix), was released to critical acclaim in September 2020. American Songwriter Magazine named the single one of 2020's Most Powerful Songs. Other singles include "Cool Girl," "I Never Do This," "Rerun" and "Souvenirs," with their music videos spending time in the Top 10 on CMT's Artist Discover Platform, with her music video of "Rerun" spending two weeks at #1 and several weeks in the Top 10 videos on CMT due to fan voting. "I Never Do This," was named Best New Country Song by Rolling Stone.
Laine Hardy
Read More A native of Livingston, Louisiana Laine Hardy was six when he picked up his first guitar and later joined his brother playing in local clubs and bars. After winning American Idol in 2019, Laine focused on songwriting and touring, headlining shows in Denver, Indianapolis, Sacramento, Minneapolis, Lexington and more. Laine's 2020 "Ground I Grew Up On" virtual tour has made over 15 online stops to date, with 2 million views and counting. Laine will continue the tour through the fall.
While Louisiana is home, Nashville is where he is destined to be. There he met producer Michael Knox (Jason Aldean, Thomas Rhett) and the pair went to work on several new sides releasing in 2020. His new single, "Tiny Town" (Michael Tyler) was released on July 10, and tracks "Ground I Grew Up On" (Brandon Kinney, Josh Thompson, Brett Beavers) and "Let There Be Country" (Jason Afable, Steve Moakler, Tim Nichols) were released April 10 on Buena Vista Records / Industrial Media's 19 Recordings, earning Laine a Taste of Country RISER designation.
Laine released his take on the Christmas classic, "Please Come Home For Christmas" on September 18, as well as brand-new track "Other LA" on Oct 9. The song is written by Laine with Andy Sheridan, Erik Dylan and Dan Isbell.
Matthew West
Read More Matthew West is a five-time GRAMMY® and a Primetime Emmy® Award nominee, an American Music, Billboard, K-LOVE, GMA Dove Awards winner, and has received multiple ASCAP Christian Music Songwriter/Artist of the Year recognitions. He has 130+ songwriting credits to his name, including cuts by Rascal Flatts, Maddie & Tae, Scotty McCreery, Michael W. Smith, Amy Grant, and Casting Crowns. In his 23-year-career, he's achieved numerous No. 1 hits such as "Grace Wins," "Hello My Name Is," "The God Who Stays," and more. West released two albums this year alone – Brand New along with Live Before The World Shut Down – and launched "The Matthew West Podcast." West, who is also an author of five books, has toured around the world sharing his music, headlining his own tours, and performing at many of the biggest festivals. He and his family reside in Nashville, TN.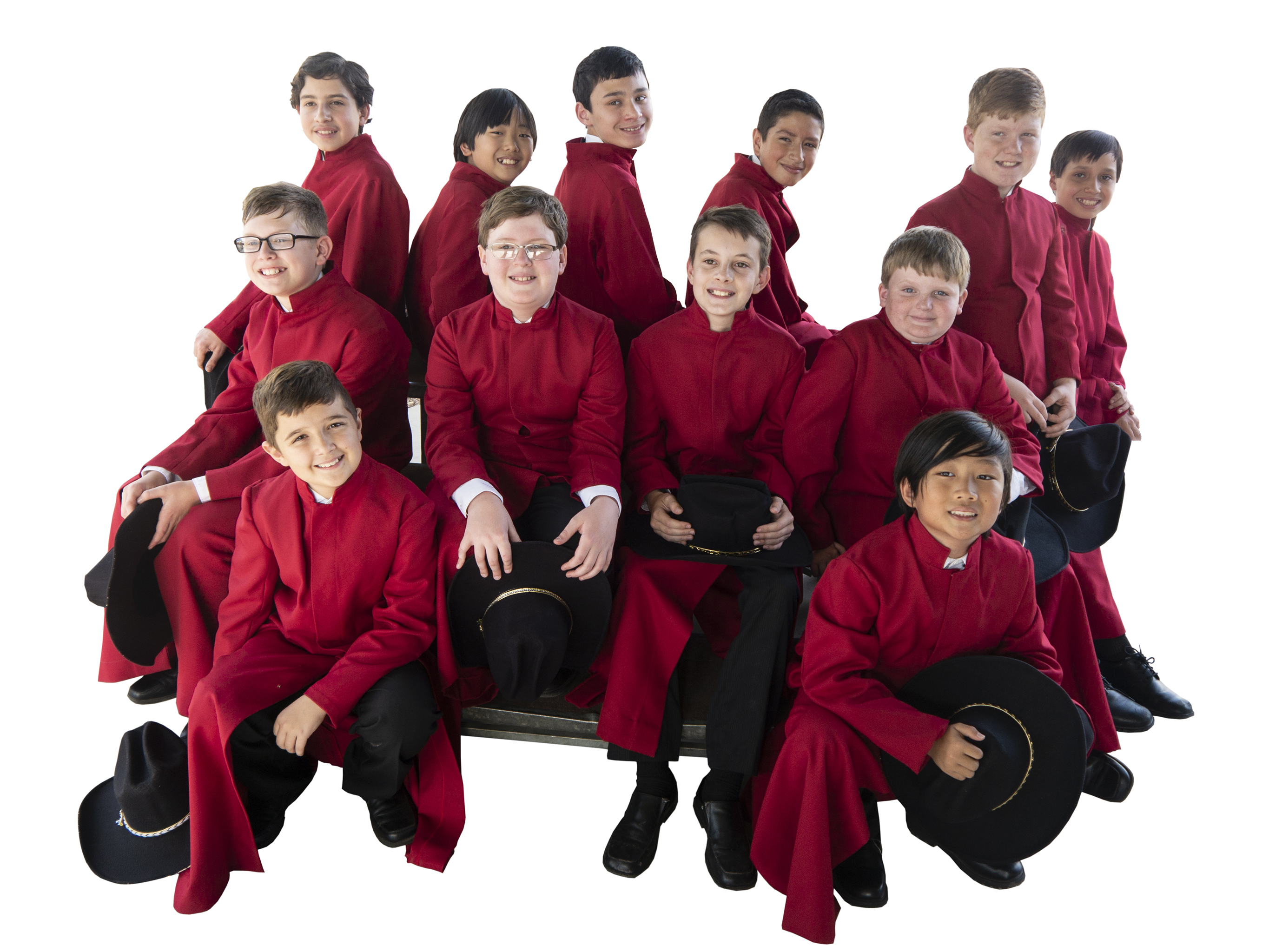 Tucson Arizona Boys Chorus
Read More Founded in 1939, the Tucson Arizona Boys Chorus celebrates its 81st Anniversary. It has earned the reputation as a premiere music education and performance organization of both classic boychoir repertoire as well as representing the diversity of the American Southwest.
Musicianship and citizenship in a professional atmosphere are the cornerstones of the program. The Chorus has garnered accolades through performances at the White House, Lincoln Center, Kennedy Center, the Beijing Institute of Culture, Russian Glinka Cappella, Sydney Opera House, Seoul Arts Center, St. Peter's Basilica and Carnegie Hall. Acknowledged for its long-term excellence, the Chorus received Arizona's highest honor, The Governor's Arts Award, for Arts in Education.
Boy choristers from Tucson participate in one of America's longest lasting community choir programs. The Chorus has received international acclaim through concert tours, national television appearances and numerous recordings, as well as collaborations with major symphony orchestras and opera companies.
Dr. Julian Ackerley has been Director of the Tucson Arizona Boys Chorus since 1980 taking the choristers on performance tours spanning five continents and over 25 countries. Dr. Ackerley served as the National Boychoir Chair for the American Choral Directors Association. He was selected Choral Director of the Year by the Arizona Chapter. He is an experienced teacher, having taught music at all levels from elementary to university students and is a frequent guest conductor at choral festivals and All-State Choirs.